It Wednesday, which means Stash Challenge day at
Creative Inspiration
.
So, if you haven't done so already, head on over and apply to be a member of the forum so you can join in on all the magnificent challenges that you will find there.
For todays stash challenge, I would like you to use the letters from your hometown, and match those letters with the following stash items to create your project, whether it be a layout, card, tag, ATC, project life page, etc.
A= Acrylic Paint B = Button/s C = Cork D = Date Stamp E = Enamel Dot/s F = Fabric
G = Gesso H = Hexagon I = Inked edges J = Journalling spot K = Key L = Label
M =Metal N = Neutral Background O = One photo P = Polka dots Q = Quote R = Rhinestone/s S = Stitching T = Tag U = Upside down V = Veneer X = Xacto (fussy cut)Y = Yarn Z= Zig zags (chevron)
So, my home town is Devonport, so my layout incorporates: Date stamp, Enamel dots, Veneer, One photo, Neutral background, Polka dots, Rhinestones and a Tag. If you have a letter double up like I do, you only need to use that stash item once, unless you wish to use it more than once (eg, 2 x O = you could use 2 photo's)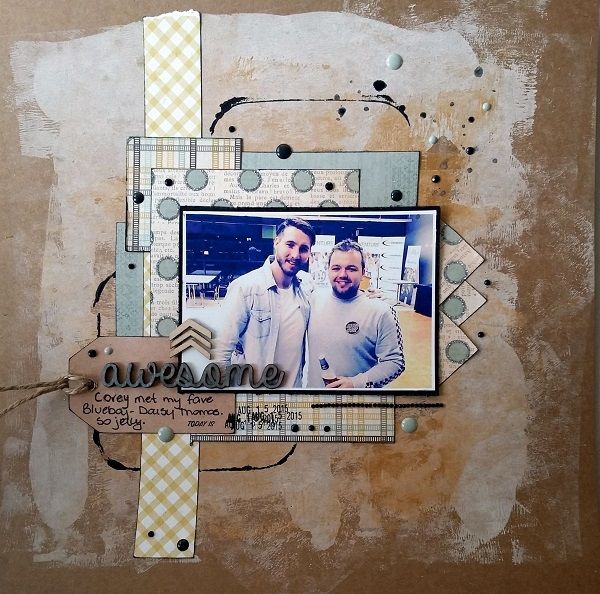 So, what do you think? Like my challenge? If so, cant wait to see what you come up with.
Please join me at Creative Inspiration
Deb xx